This guide will walk you through setting up your VPN link.
Important Notes
Please read the following carefully:
Notify A-Team Systems immediately if a device which has VPN access is lost or stolen so we can de-authorize it. If you recover it later we can easily re-enable it. This is extremely important for security. This also applies if your device is recalled (i.e. by your I.T. department) or you get a new one and are no longer using the old device.

Connection configuration and keys can only be used on a single device. Do not copy the configuration you have been provided to any other device. If you need to connect another device (i.e. laptop, desktop, etc) simply let A-Team know and we'll set you up with an additional configuration.

Windows Vista/7/8/10 is supported.
Let us know if you have any questions or concerns!
Download And Install The OpenVPN Client
Download the file labeled "Installer (64-bit), Windows Vista and later" here:
Run the downloaded installer file:

Leave the default options selected and click Next: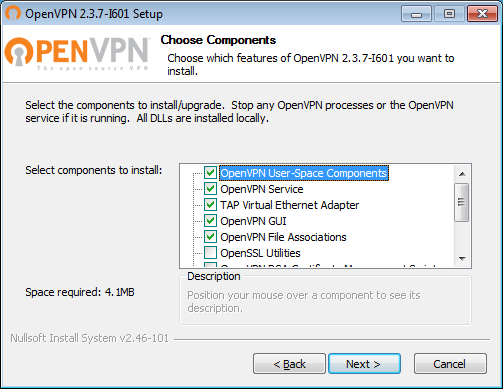 Leave the install directory set to the default as well and click Install: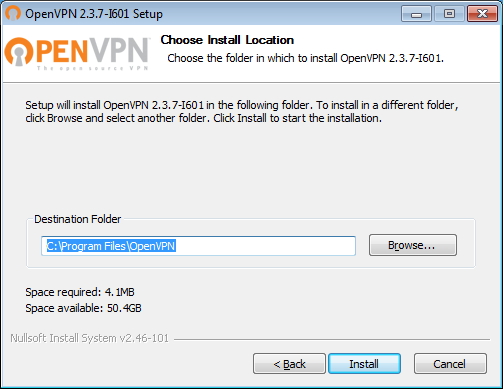 When prompted to install the TAP adapter click Install: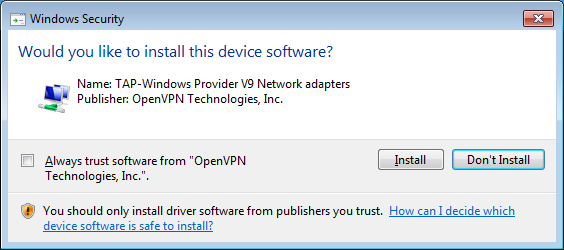 Click Next then Finish when prompted.
Download And Install VPN Configuration
A-Team Systems will have provided you with a link to download a zip file which contains your VPN configuration and authentication keys. Once downloaded, extract the contents of the zip file into a new folder by right clicking on it and picking Extract All.. from the menu:

Click Extract when prompted: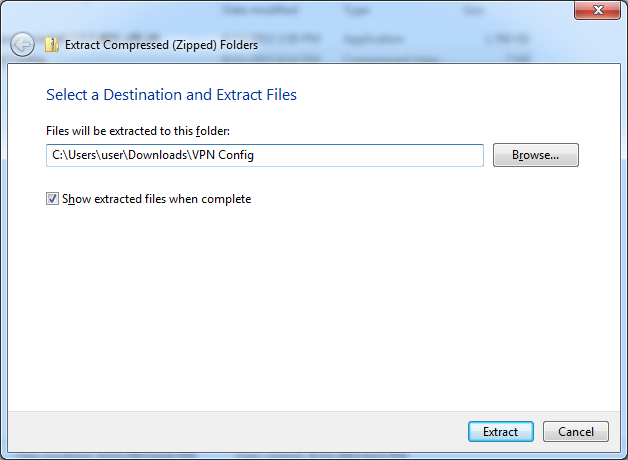 This will extract and open a folder which has your VPN configuration folder inside:

Keeping this window open, go to the Start Menu and type in C:\Program Files\OpenVPN in the search box and press Enter: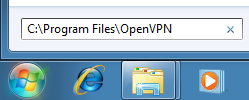 This will open the folder where OpenVPN is installed, inside it you'll see a folder called config:

Back in the VPN Config folder drag your configuration folder into the OpenVPN configuration folder: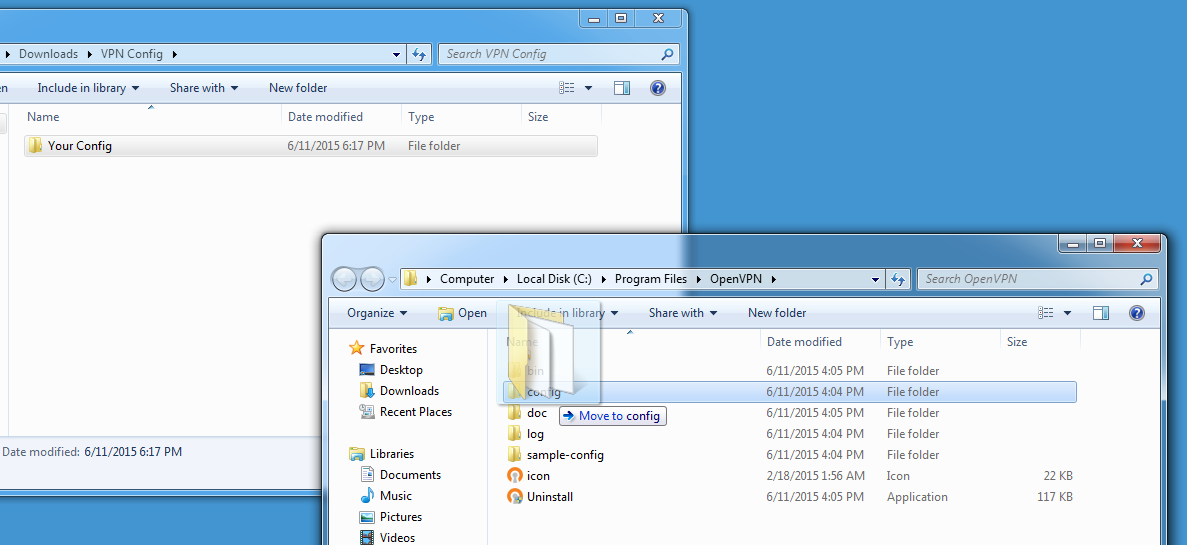 If prompted for permission click Continue:
Now close all the folder windows we've opened so far and locate the OpenVPN GUI icon on your desktop or Start Menu, right click on it and click Properties: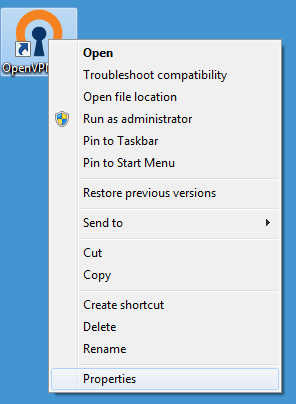 Under the Compatibility tab check Run this program as an administrator then click OK: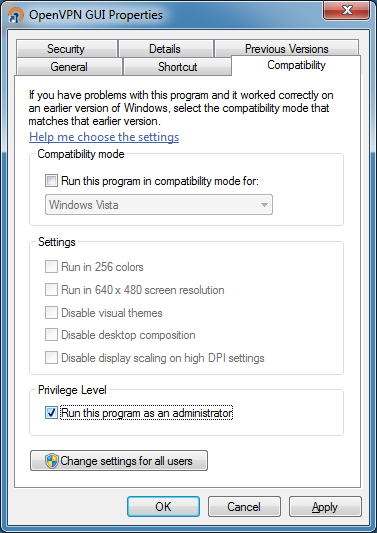 We're all set now, we just need to connect!
Do Not Use "Change Password" In OpenVPN
The OpenVPN client lets you change the password on your VPN key itself, please do not use this option as it does not change your SSH, SFTP, LDAP, etc password and setting one here will require you to enter this new, different password each time you connect to the VPN.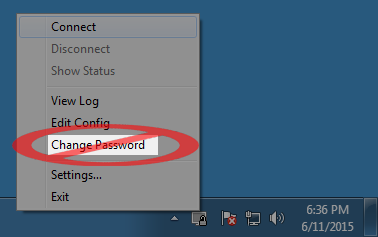 Connecting
To connect, click the OpenVPN GUI icon on your desktop or Start Menu. If prompted by User Account Control click Yes: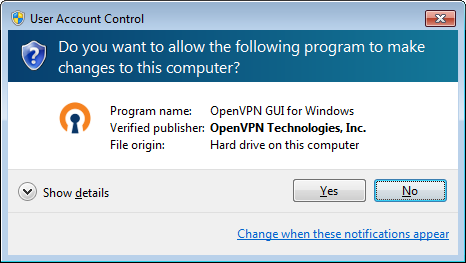 A new icon will appear in your task bar, right click it and click Connect: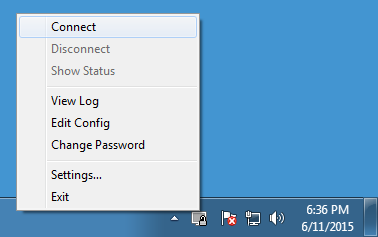 You are now connected to the VPN!
Disconnecting
To disconnect, use the icon to right click and choose 'Disconnect'